The swinging Sixties; the Profumo Scandal showed morals were on the decline. But in 1963, Aberdeen had its own case of fatal attraction which would lead, for one man, directly to the execution chamber.
Henry John Burnett – the last man hanged in Scotland – had an affair with a married woman. In a fit of jealous rage he shot dead her estranged husband in her mother's house in Jackson Terrace. Harry would later tell a constable who looked after him at his trial that he had given Thomas Guyan 'both barrels'. His escape route out of the house towards a garage in Seaforth Road, where he would commandeer a car, with his paramour, Margaret, had a chilling significance for his eventual fate.
Rewind to 17th century Aberdeen, and Parson James Gordon's fascinating illustrated map of the city. There were two routes north in those days, one through 'Aberdon', part of Kings College's university town and the other via the links, which passed by the Gibbet. Situated on a lonely hillock opposite the Broad Hill, the 'hanging tree' stood as a warning to all. Often there would be the gruesome skeleton of the last criminal executed there, swinging in the breeze, its empty eye sockets terrifying any traveller on the route.
Today the Gallows Hill, as mentioned previously in this blog, stands at the top of Errol Street by Trinity Cemetery; that medieval route north now follows Park Road and crosses Urquhart Road at Urquhart Lane. Did it occur to the fleeing Harry Burnett, three centuries later, that he was within sight of the ancient place of execution? Urquhart Lane passes directly by the corner of Jackson Terrace and the house where the murder took place.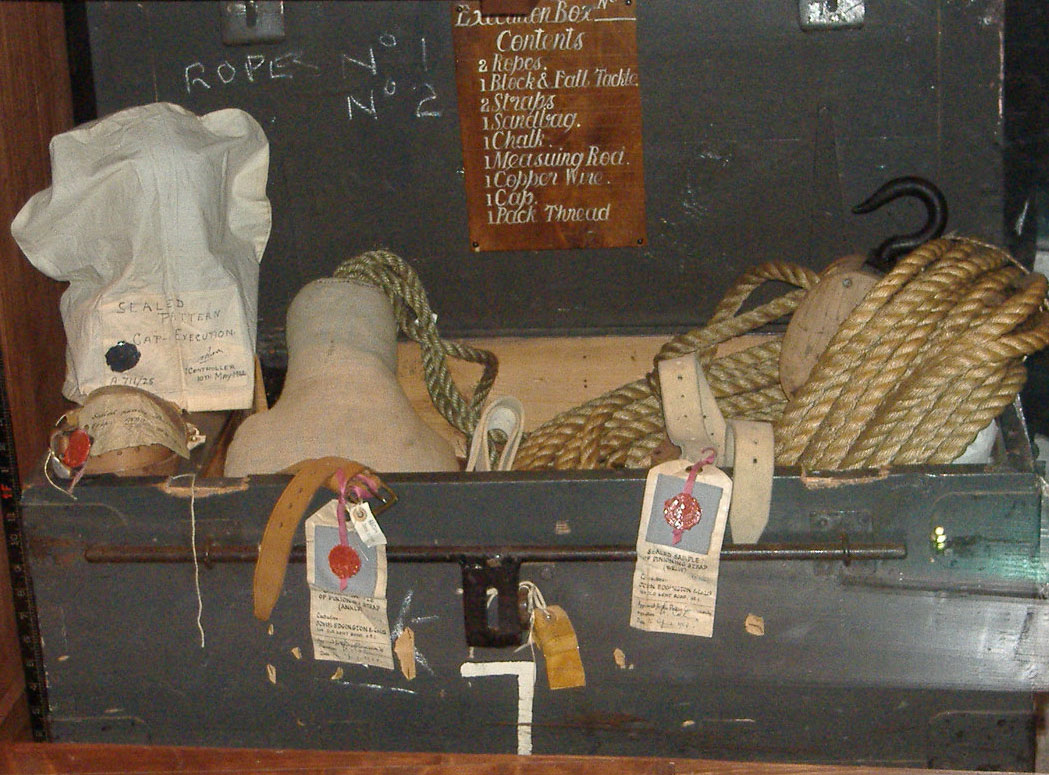 Executioner's kit - gruesome legacy of capital punishment
In August 1963, Harry would be the only man to face execution in Aberdeen since John Booth had been hanged at the Castlegate in 1857. The former's death took place in the privacy of Craiginches Prison, the only time the execution suite was used before the abolition of the death penalty in 1969.
The significance of the old Gallows' road may indeed have eventually dawned on Harry, as a retired policeman recalled his anguished words when leaving the dock a condemned killer, 'I'm goin' tae hang!'
Urquhart Lane, an anonymous street of garages has witnessed many on that long final road, perhaps none more tragic than Harry Burnett, the fair-haired lad who didn't intend to kill.